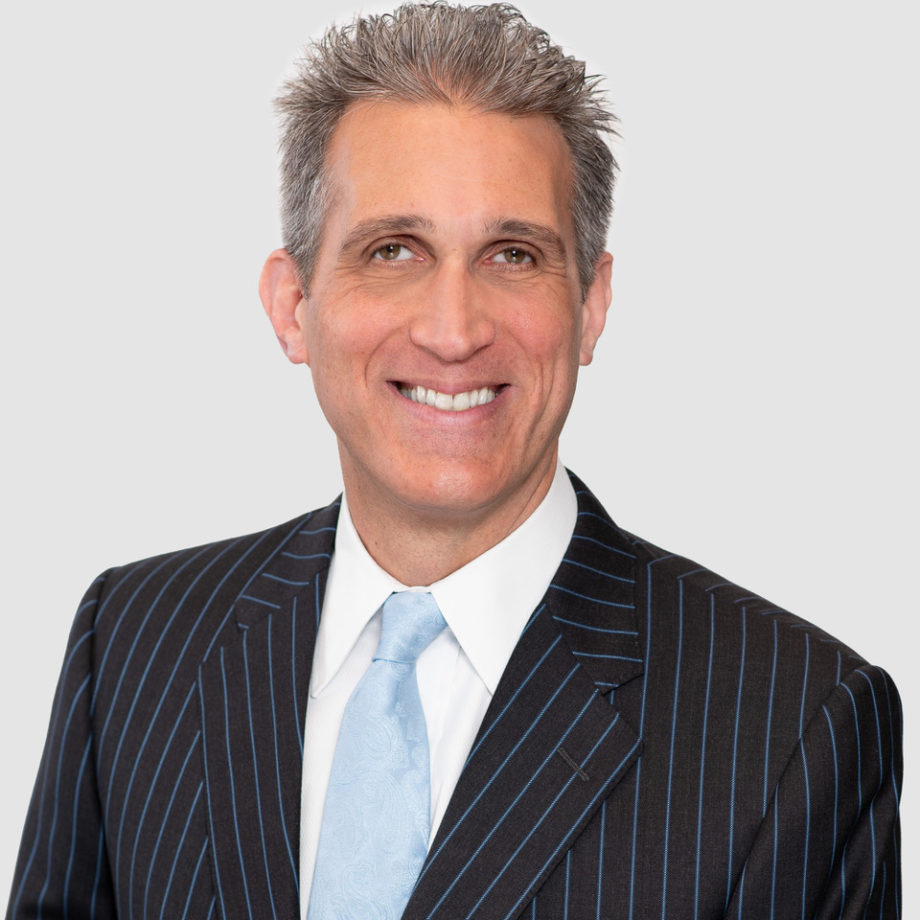 Adam J. Levitt
Adam's strategic risk taking in high-profile cases has paid off in billions of dollars for his clients.
Adam's strategic risk taking in high-profile cases has paid off in billions of dollars for his clients.
Overview
Adam Levitt has scored important wins leading dozens of significant litigations on behalf of individuals, businesses, and public clients and has built a firm that reflects his resolve for justice in all its dimensions.
One of the nation's leading advocates for plaintiffs in complex multidistrict, commercial, public client, and class action litigations, Adam has delivered nearly $20 billion in recoveries to clients in biotechnology, financial services, insurance coverage, consumer protection, automotive defects, agricultural products, antitrust, and securities disputes.
Adam's reputation for innovatively taking on tough cases has led to his appointment by State Attorneys General in the largest ongoing environmental PFAS water contamination cases of our time, and the historic litigation arising from Volkswagen's emissions scandal, where, as a court-appointed member of a leadership group characterized as a "class action dream team," he helped to secure a $16 billion settlement that benefitted car buyers across the United States.
Adam has also served as co-lead counsel in three of the largest biotechnology class actions in history. He secured $1.1 billion in settlements resulting from contamination of the U.S. rice supply with genetically modified seeds; helped to obtain a $550 million settlement on behalf of landowners and landscapers in a class action involving tree and other foliage death and harm caused by an herbicide; and recovered $110 million for farmers who sustained market losses on corn crops from contamination of the U.S. corn supply with genetically modified corn.
In addition to securing significant financial relief for his clients, Adam's work has changed how biotechnology class action cases are litigated in the U.S. He co-created a game-changing economic model to measure crop contamination damages that set the modern industry standard.
Adam's groundbreaking work on behalf of plaintiffs has been recognized locally and nationally in prestigious ranking directories, including Chambers USA, where he received a Band 1 ranking for Mainly Plaintiffs Litigation in Illinois. Chambers USA also ranked Adam in Illinois for General Commercial Litigation and nationwide for Product Liability Litigation, where the editors describe him as the "go-to plaintiffs' attorney in the class actions space." In 2021 and 2022, Benchmark Litigation awarded Adam National Litigation Star: Securities and Litigation Star in Illinois. According to The National Law Journal, Adam is a "pioneer" in technology litigation, and Crain's Chicago Business named him a 2021 Notable Gen X Leader in Accounting, Consulting, and Law.
An elected member of the American Law Institute and the Economic Club of Chicago, Adam considers the formation of DiCello Levitt in 2017 to be a pivotal moment in his decades-long legal career. With a shared vision, foundation of trust, and commitment to holding large companies accountable for injuries caused by their products and practices, he and his partners intend to maintain their industry-wide influence and successful track record for years to come.
Representative Matters
Adam serves as lead or co-lead counsel in:
In re Wells Fargo ERISA 401(k) Litigation (D. Minn.)
Johnson, et al. v. Ford Motor Co. (Ford Sudden Acceleration) (S.D. W.Va.)
In re Navistar Maxxforce Engines, Sales Practices and Products Liability Litigation (N.D. Ill.)
In re MyFord Touch Consumer Litigation (N.D. Cal.)
In re Porsche Cars North America Inc. Plastic Coolant Tubes Products Liability Litigation (S.D. Ohio)
In re Dial Complete Marketing and Sales Litigation (D. N.H.)
In re Wesson Oil Marketing and Sales Practices Litigation (C.D. Cal.)
Philips v. Ford Motor Co. (Ford EPAS) (N.D. Cal.)
In re Imprelis Herbicide, Sales Practice and Products Liability Litigation (E.D. Penn.)
In re Genetically Modified Rice Litigation (E.D. Mis.)
He is also a leadership committee member in:
In re Volkswagen "Clean Diesel" Marketing, Sales Practices, and Products Liability Litigation (N.D. Cal.) (Plaintiffs' Steering Committee member)
In re General Motors LLC Ignition Switch Litigation (S.D. N.Y.) (Plaintiffs' Executive Committee member)
In re Stryker Rejuvenate and ABG II Hip Implant Litigation (D. Minn.) (Plaintiffs' Executive Committee Chair)
Awards & Honors
Profile Series of Plaintiffs Bar Leaders, The National Law Journal (2022)
500 Leading Plaintiff Consumer Lawyers, Lawdragon (2022-2023)
Litigation: Mainly Plaintiffs – Illinois (Band 1), Chambers USA (2021-2022)
Notable Gen X Leader in Accounting, Consulting, and Law, Crain's Chicago Business (2021)
Litigation: General Commercial – Illinois, and Product Liability: Plaintiffs – USA, Chambers USA (2021-2022)
500 Leading Plaintiff Financial Lawyers, Lawdragon (2021-2023)
National Litigation Star – Securities, Benchmark Litigation (2021-2023)
Crisis Management Trailblazer, The National Law Journal (2020)
Plaintiffs' Lawyers Trailblazer, The National Law Journal (2020 and 2018)
Elite Boutique Trailblazer, The National Law Journal (2018)
Finest Law Firm Writer, Burton Award (2017)
Professional Scholarship Award, American Agricultural Law Association (2017)
Litigator of the Week, American Lawyer (2011)
Illinois Super Lawyers (listed annually since 2012)
"AV" rating, Martindale-Hubbell
500 Leading Lawyers in the U.S., Lawdragon (2011)
40 Lawyers Under 40, Chicago Lawyer (2000)
Publications & Presentations
Law Review Articles
"The Gift That Keeps on Giving: Price Overhang Damages in Commodity Crop Cases," 51 Val. U. L. Rev., 2017 (co-authored with Russell L. Lamb)
"Agricultural 'Market Touching': Modernizing Trespass to Chattels in Crop Contamination Cases," 38 U. Haw. L. Rev. 409, 2016 (co-authored with Nicole Negowetti)
"CAFA and Federalized Ambiguity: The Case for Discretion in the Unpredictable Class Action," 120 Yale Law Journal Online 231, 2011
Other Writings
"Murky Waters", TRIAL, May 2020
"A Broken Net: When Consumer Goods Get Hacked", TRIAL, December 2018
"Curing the Ascertainability Fallacy – The Ninth Circuit Strikes Back," AAJ Class Action Litigation Newsletter, Winter 2017
"March of the Machines – Robotic Vehicles and the Changing Landscape of Motor Vehicle Liability," TRIAL, Vol. 53, No. 2, 2017
"The Volkswagen Emissions Scandal: What's Next?," TRIAL, Vol. 52, No. 2 (2016)
"Avoiding the Substantiation Trap in Health Benefit Product Claims," AAJ Class Action Litigation Newsletter, Winter 2016
"Volkswagen Scandal is Perfect Fit for a Damages Class Action," Portfolio Media (Law360), September 2015
"The Ascertainability Fallacy and Its Consequences," AAJ Class Action Litigation Newsletter, Spring 2015
"Fees Obliterate Managed Futures Fund Profits", Financial Advisor, 2014
"Supreme Court to Revisit the Fraud on the Market Presumption of Reliance in Securities Fraud Cases," AAJ Class Action Litigation Newsletter, Winter 2014
"Calculating Damages in Securities Class Actions," TRIAL, Vol. 49, No. 6., 2013
"The Role and Function of Corporate Representatives at Trial," The Trial Lawyer, Vol. II, No. IV, 2013
"Multidistrict Litigation Practice: The Function and Shifting Focus of the JPML in Class Action and Other 'Bet the Company' Litigation," chapter from Straight from the Top: Case Studies in the World of Litigation, 2012
"Sticky Situations in Mass Tort Settlements," TRIAL, Vol. 48, No. 11, 2012
"Taming the Metadata Beast," New York Law Journal, May 16, 2008
"The Big Business Wish List: Proposed Illinois Supreme Court Rule 225 and the Demolition of Consumer Rights," The Class Act, 2005
"Foreign Investors Serving as Lead Plaintiffs in U.S.-Based Securities Cases," Association of Trial Lawyers of America, 2005
"Proposed Rule 225: A Death Warrant for Class Actions in Illinois," 93 Illinois Bar Journal 202, 2005
"An Illinois Lawyer's Guide to Service of Process in Mexico," 82 Illinois Bar Journal 434, 1994
Presentations
Cybersecurity Breakout Session, Fraud Prevention Conference, 2020
"Emerging Claims and Trends in COVID-19 Litigation," Everlaw "Fireside Chat" Webinar Series, 2020
"Class Action Landscape in a Post-COVID World," Angeion Group Leading Litigators Zoominar, 2020
"Navigating Funding Regulations in the US: Understanding Confidentiality, Disclosure and Transparency on a State-by-State Basis," General Counsel Forum on Litigation Finance, 2019
"The Current Role of Class Actions in Complex Litigation," Contemporary Issues in Complex Litigation — Northwestern Pritzker School of Law, 2018
"Class Actions in the Trump Administration," Chicago Bar Association Class Action Committee, 2017
"Analysis and Application of the Ninth Circuit's Briseño v. ConAgraOpinion," Rapid Response: Analysis of Ninth Circuit Rejection of Ascertainability Webinar, 2017
"Criteria for Approving Class Action Settlements," The Duke Law Center for Judicial Studies – Class Action Settlement Conference, 2016
"Current Trends in Product Liability Class Action Litigation," Perrin Class Action Litigation Conference – Chicago 2016 (Conference Co-Chair)
"What's on the Horizon: Emerging Class Action Trends," Class Action Litigation in America – A National Symposium, 2016
"Proving Class-Wide Damages After Comcast in Consumer Products Class Actions," AAJ 2016 Summer Conference
"Poison in the Well: GMO Crop Contamination Litigation," Valparaiso Law Review Symposium, 2015
"Rage Against the Machine: Breaking Down the Best-Schooled Corporate Executives at Deposition and Trial," Trial Lawyers Summit, 2015
"Criteria for Approving Class Action Settlements," The Duke Law Center for Judicial Studies – Class Action Settlement Conference, 2015
"Volkswagen Emissions Fraud Litigation Update," American Association for Justice, Plaintiff-Only Hot Topics and Trends in Litigation Seminar, 2015
"Consumer Litigation Roundtable: Judicial Perspectives on the Management of Class Action Cases," Perrin Class Action Litigation Conference – Chicago 2015 (Conference Co-Chair)
"Challenges to Ascertainability, 'Fail-Safe' Classes, Standing, and Class Member Injury," Chicago Bar Association Class Action Conference: Challenges to Class Membership, 2015
"Scope of Vehicles, Numerosity, and Commonality in the VW Emissions Scandal," AAJ Volkswagen Emissions Litigation Webinar, 2015
"Litigation Background and Update: In re Syngenta AG MIR 162 Corn Litigation," Syngenta GMO Corn Webinar, 2015
"Commentator – Writing Better Jury Instructions: Antitrust as an Example," 15th Annual Loyola Antitrust Colloquium, 2015
"Lessons Learned: Trial, Discovery, and the Business of Practicing Law," Trial Lawyers Summit, 2014
"Lessons on Motions to Dismiss From Other Car Defect Cases," HarrisMartin's MDL Conference: General Motors Ignition Switch Recall Litigation, 2014
"The Process that Works – Class Action Mediation LIVE!" 18th Annual American Bar Association National Institute on Class Actions, 2014
"Making Your Parents Proud: Crafting a Meaningful Settlement," AAJ-NACA Consumer Warranty Class Action Litigation Seminar, 2014
"Litigating the Class Action: In re General Motors Ignition Switch Litigation," AAJ Education's Plaintiff-Only Hot Topics and Trends in Litigation Seminar: GM Auto Recall, 2014
"Corporate Governance, Arbitration By-Laws, and Foreign Securities Litigation," IPPFA Midwest Pension Conference, 2014
"Fighting the Class Action Battle: What Every Lawyer Needs to Know About Filing the Class Certification Motion," Trial Lawyers Summit, 2013
"Consumer Class Actions in a Post-Concepcion World," The Shifting Landscape of Class Litigation, The Chicago Bar Association 2013
"Recent Developments in the Supreme Court, Seventh Circuit and Northern District of Illinois," Litigating Class Actions, 2013 (Conference Co-Chair)
"Current Trends in Consumer Litigation," Grant & Eisenhofer Consumer Litigation Breakfast Briefing, 2013
"Supreme Court Review," ISS Global Shareholder Activism Conference, 2013
"Using Litigation to Enforce and Protect Food Labeling and Crop Standards," Animals as Food: The Legal Treatment of Animals in Contemporary Agribusiness and Factory Farming, DePaul University School of Law Symposium, 2013
"Access to Justice after Iqbal and Twombly," American Constitution Society Georgia Lawyer Chapter, 2013
"Disaster Averted, Mass Tort Resolved – Settling Mass Tort Disaster Cases," American Bar Association, Section of Litigation Annual Conference, 2013
"Recent Developments in Class Action Settlement Jurisprudence," American Association for Justice, 2013 Annual Convention
"The JPML's 1404/1407 Shift and the End of Reflexive Transfer," Aggregate Litigation After Class Actions Conference of Law Seminars International, 2013 (Conference Co-Chair)
"Deposing the Corporate Machine: How to Win Against the Best-Schooled Corporate Executive," Trial Skills Retreat: Empowering Witnesses Conference by 360 Advocacy Institute, 2013
"Manifestation of Defect That Causes Actual Injury in Economic Defect Related Class Actions," 2013 National Consumer Class Action Litigation & Management Conference
"Trial Lawyers and Class Actions: Protecting Consumers and Elevating Your Practice," Trial Lawyers Summit, 2012
"Lead Plaintiff 'Pickoffs', Offers of Judgment, Moving to Dismiss Class Allegations, and Other Early Attacks on the Class Process," Litigating Class Actions Conference of Law Seminars International, 2012
"MERS Litigation: Justice for Illinois Counties," Illinois Association of County Clerks & Recorders Annual Conference, 2012
"Class Actions in Medical Device and Pharmaceutical Litigation," HarrisMartin TVM/Actos Litigation Conference, 2012
"The Evolution of the Class Action Notice," Class Actions – Plaintiff & Defense Perspectives, 2012
"Removal, Remand, and Claims Asserted – Strategic Considerations in MERS Litigation," American Association for Justice, Mortgage Electronic Registration System (MERS) Teleseminar, 2012
"Thinking About Trial from Day One," American Association for Justice, 2012 Annual Convention
"Litigation at Sunrise – The Basics of the MERS System," American Association for Justice, 2012 Annual Convention
"Class Action Litigation and Victim Services," 38th NOVA Conference, 2012
"Modifying Your Approach for Multi-State Class Actions," LSI Litigating Class Actions Conference, 2011
"Multi-State Litigation in the Post-CAFA World," Litigating Class Actions (Chicago), 2011
"Imprelis Herbicide Litigation Spotlight," HB Litigation Conferences, 2011
"Ethical Implications of Class Action and Mass Tort Settlements," American Association for Justice, Summer Conference, 2011
"Current Developments in Consumer Protection Litigation," 11th Annual Class Action/Mass Tort Symposium, 2011
"Privacy Litigation: The Evolution in Theories and Outcomes," International Association of Privacy Professionals "Privacy Academy," 2009
"Securities Litigation Update," 2008 Class Action Institute
"Legal Strategies to Fight Negative Effects of Genetic Engineering," Public Interest Environmental Law Conference, 2007
"Corporate Governance Developments," Financial Management Association Annual Conference, 2005
Read More
Admissions & Memberships
Bar Admissions
Court Admissions
U.S. Supreme Court
U.S. Court of Appeals, First Circuit
U.S. Court of Appeals, Second Circuit
U.S. Court of Appeals, Third Circuit
U.S. Court of Appeals, Fourth Circuit
U.S. Court of Appeals, Eighth Circuit
U.S. Court of Appeals, Ninth Circuit
U.S. Court of Appeals, Eleventh Circuit
U.S. District Court, Eastern District of California
U.S. District Court, District of Colorado
U.S. District Court, Central District of Illinois
U.S. District Court, Northern District of Illinois
U.S. District Court, Southern District of Illinois
U.S. District Court, Northern District of Indiana
U.S. District Court, Eastern District of Michigan
U.S. District Court, District of Nebraska
U.S. District Court, Eastern District of New York
U.S. District Court, Northern District of Ohio
U.S. District Court, Northern District of Texas
U.S. District Court, Eastern District of Texas
U.S. District Court, Southern District of Texas
U.S. District Court, Eastern District of Wisconsin
U.S. District Court, Western District of Wisconsin
Memberships
American Law Institute, elected member
Economic Club of Chicago, elected member
American Association for Justice, Leaders Forum
American Association for Justice, Publications and Legal Affairs Committees
American Constitution Society, Board of Advisors, Chicago Chapter
Class Action Trial Lawyers, President
Duke Law Center for Judicial Studies, Advisory Council
Institute for Consumer Antitrust Studies, Advisory Board
National Trial Lawyers, Executive Committee